Sustaining our collective spirits, our third installment in this series is "Dance, Dance, Dance!" Enjoy, and dance(x3) on!
Eloise & Co. Online Bal Folk* Dance Party: Rachel Bell & Becky Tracy, of Eloise & Co., recently shared their passion for Bal Folk* with a "virtual dance party" via Facebook. These are dances you can do in your kitchen, alone or with your germ pool! The Eloise & Co. dance party link is here, for your dancing and/or listening pleasure. *What is Bal Folk? See the Bal DC webpage.

WERU Shelter in Place Dance Party – Sat. April 11: BFS is a nonprofit business member of WERU Community Radio, and WERU is a media sponsor for our "Dancing in the Park" series. WERU keeps our community informed about local and national issues, including Coronavirus updates or the implications of expanded "online living" via Notes from the Electronic Cottage. They also play a lot of great music. Locals may know DJ Denis Howard from the Friday edition of Morning Maine or from Opera House Video. He's putting together the playlist for the WERU Shelter in Place Dance Party on Saturday, April 11, from 6-8pm. Folks in the broadcast area can bypass the internet altogether, and tune in at 89.9 FM. You can also catch the party via the WERU app on your mobile device or streaming at WERU.org. "Cut a rug with everyone listening to WERU at the same time. We'll spin the tunes and you rattle the floorboards."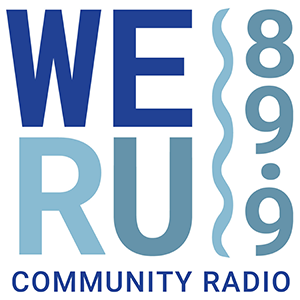 Alvin Ailey Dancers Perform Rennie Harris' Lazarus Together While Apart: Like Camille A. Brown, the pro dancers in the Alvin Ailey American Dance Theater are 100% inspiring. From their post: "The Ailey dancers may be not be in the same place at this moment in time, but they are still finding ways to dance together. From creating unique renditions of Mr. Ailey's Revelations to showing off the footwork from Rennie Harris' Lazarus in their latest video, they haven't slowed down. With that in mind, we're introducing #AileyAllAccess: AlvinAiley.org/AileyAllAccess (…) Join us for limited-time-only streamings of full-length works from the Ailey repertory, Ailey Extension dance classes, videos created by the Ailey dancers, and so much more.